10. Martin Guptill-189*
Martin Guptill Highest Score in Odi 189 in just 155 balls against England at Southampton During the 2nd Odi against England. His excellent innings give New Zealand series win against England. He scores 19 fours and 2 sixes in his unbeaten 189 score. Guptill first hundred he scored in just 111 balls and score smashing 89 runs in just 44 balls. However, England just manage to score 273 and lost the match.
9. Sir Viv Richards- 189*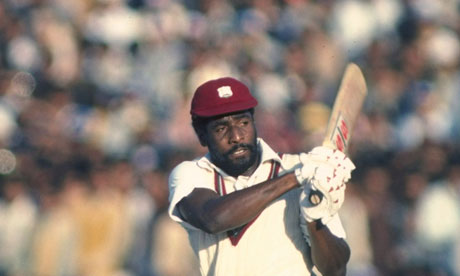 During the Odi against England in 1984 at Trafford , After losing 2 wicket of West Indies Sir Viv Richards scores made Highest Score in Odi  an unbeaten 189 runs in just 170 balls and takes the total of west indies to 272 in 55 overs. he scores 21 boundaries and 5 sixes in his innings, In Return England scores 168 runs only and Indies won Match by 104 Runs.
8. Saeed Anwar – 194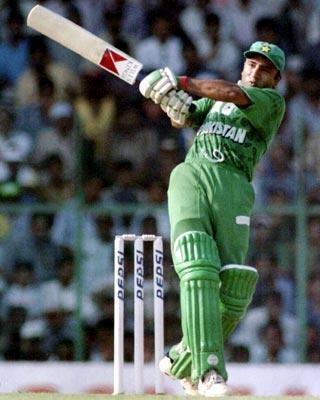 Pakistani opener Saeed Anwar held the record for highest individual score in ODIs for almost 12 years after beaten by charles coventry 194 not out. Anwar scores 194 in just 146 balls include 22 boundaries and 5 sixes and take the pakistan total to 327. Anwar missed out for double centuries by just 6 runs. sachin manages to take his wicket at end of the game but India just manage to score 292 runs at the end of the game and pakistan won the match.
7. Charles Coventry – 194*
Charles Coventry,Zimbabwean one down batsman, got into highlight after he broke Saeed Anwar's  194 runs record after 12 years. Charles scores 194* in just 156 balls in his smashing innings he hits 16 boundaries and 7 sixes against bangladesh in 2009. the Charles record almost equalizing of highest individual score with Saeed Anwar 194  a record in 1997 at that time. However, Charles Innings end and he remains Not out.
6. Sachin Tendulkar – 200*
Sachin Ramesh Tendulkar the God of cricket has manage to come in List Of Highest Score in Odi. The first ever double century in the history of Odi cricket game against South Africa in 2010 at Gwalior. his 200 runs innings in just 147 balls includes 25 boundaries and 3 sixes and Dhoni's smashing 68 runs leads India score to 401 and won the match against south africa by 153 runs.
5. Rohit Sharma – 209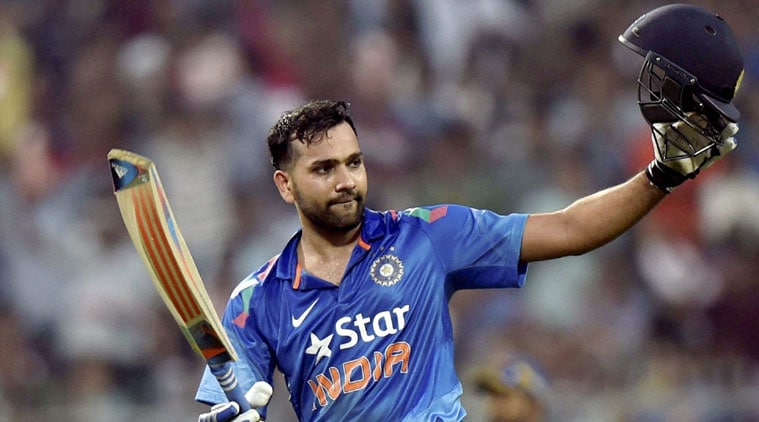 India's current Opening batsmen Rohit Sharma scores 209 Runs against Australia in 2013 at Bengaluru . after his smashing performance he is the 3rd Indian Batsmen to score double century in Odi international . He manage to score 209 runs in just 158 balls and hits 12 boundaries and 16 sixes to reach the mileston of double century. he just miss out to break record by 11 runs to reach at number 1 postion Clint McKay manage to take his wicket at the end of the innings.
4. Chris Gayle – 215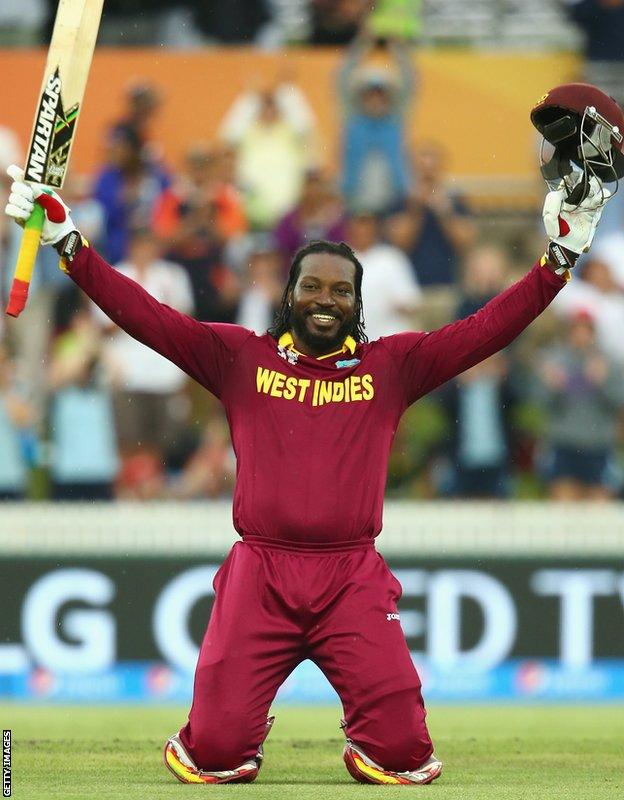 The first  ever double century in world cup cricket history by Indies opening batsmen Chris Gayle. Gayle has manage to score 215 runs in just 147 balls and hits 16  smashing sixes against Zimbabwe. He is also 2nd highest batsmen to score double century in  Icc World Cup cricket And Join The Highest Score in Odi List With Sachin,Sehwag and Rohit.
3. Virender Sehwag – 219
The Indian opener Virender sehwag,in 2011 he made possible to score 219 runs after sachin and becomes first player to make record of Highest Score in Odi 219 runs in 2011 against west indies at Indore. he scores 219 runs in just 149 balls and smash 7 sixes and 25 boundaries. However sehwag dismissed in 47th over by Kieron Pollard.
2. Martin Guptill – 237*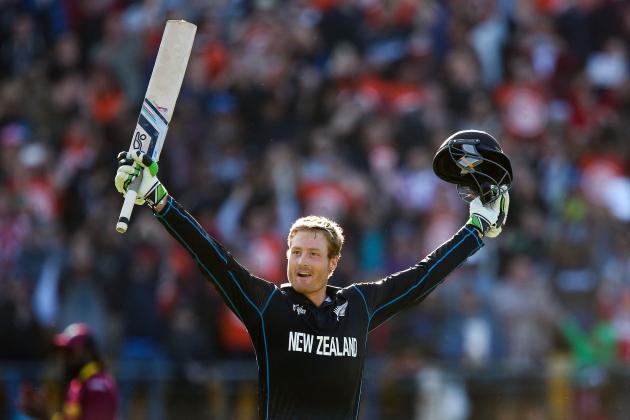 New Zealand opener Martin Guptill has manage to score 237* runs in just 163 balls and becomes the first ever player to score maximum runs in Icc Cricket World cup after chris gayle. guptill smash 11 sixes and 24 boundaries in his innings against West Indies and New zealand scores 393-6 and won the match by 143 runs.
1. Rohit Sharma – 264
The Indian hitter Rohit Sharma becomes first ever player to held record of 2 double century and beats the virender sehwag first Record of 219 last for 3 years. Rohit scores 264 runs in just 173 balls against sri lanka in 4th Odi at Kolkata in 2014 and made Record Of Highest score in Odi Internationals. He hits 33 boundaries and 9 sixes. Rohit is the first player to score 250 runs in international cricket. With his fantastic performance India manage score 404 score and won the match by 153 runs however Sri Lanka Manage to score only 251 runs.